I've been looking through some 'Terrible Listings' blogs, and I thought I'd impart what I'd learnt to help you Realtors out there stay permanently off those lists. This may all be exaggerated in the name of humor, but take heed realtors, it's a competitive world out there, and not everyone can afford a professional photographer.
What not to do with your listings photos
1. Clutter/Mess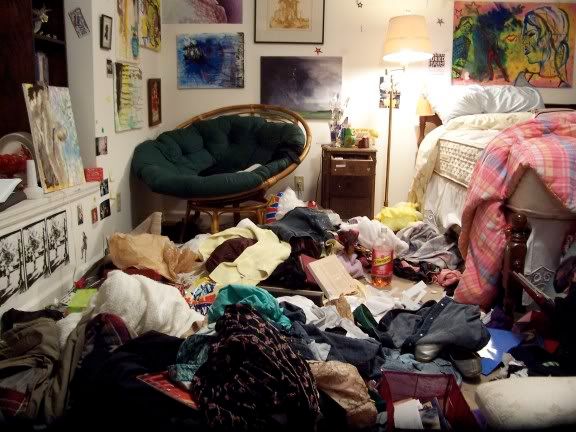 Even if you were going in for the 'lived-in homey' look, this might be a bit more realistic than buyers can take. After all, they don't want to be reminded of how their current place looks; that's the whole point of them moving out in the first place!
In seriousness though, if you don't want your photos to just show the bare frames of a house, it is nice to have some furniture and personal artifacts to spice up the look, but never go overboard! (Think Ikea. There must be a reason they sell so much furniture.)
2. People/Pets
As cute as this looks, I'm pretty sure the price on the listing is for the house, and not for the kids/pets (even if you were trying to get rid of them).